Who we are
INNOSEA is an independent specialist Marine Renewable Energies (MRE) multidisciplinary engineering, strategy advisory and R&D consultancy. We support clients throughout the full development cycle of an MRE project or technology, to help unlock its commercial potential, scalability, and enhanced performance.
100% dedicated to MRE, this commitment keeps us at the cutting-edge of green technology. Our wide range of specialised services covers concept studies, basic engineering, detailed engineering, testing, and pre-certification amongst others. We conduct detailed studies to support clients in delivering technology with enhanced profitability, performance and future viability across its lifecycle. Our focus is on seven key markets in the MRE industry.
Our history
INNOSEA was created in 2012 as a spin-off company from the renowned French engineering school, Ecole Centrale de Nantes. Our mission is to deliver flexible, comprehensive and dedicated engineering services to find solutions to the biggest technical challenges facing MRE sectors. Our role is to facilitate the path for clients to bring their innovations to life, enabling transformative action in the renewable energy sector to unlock the road to net-zero.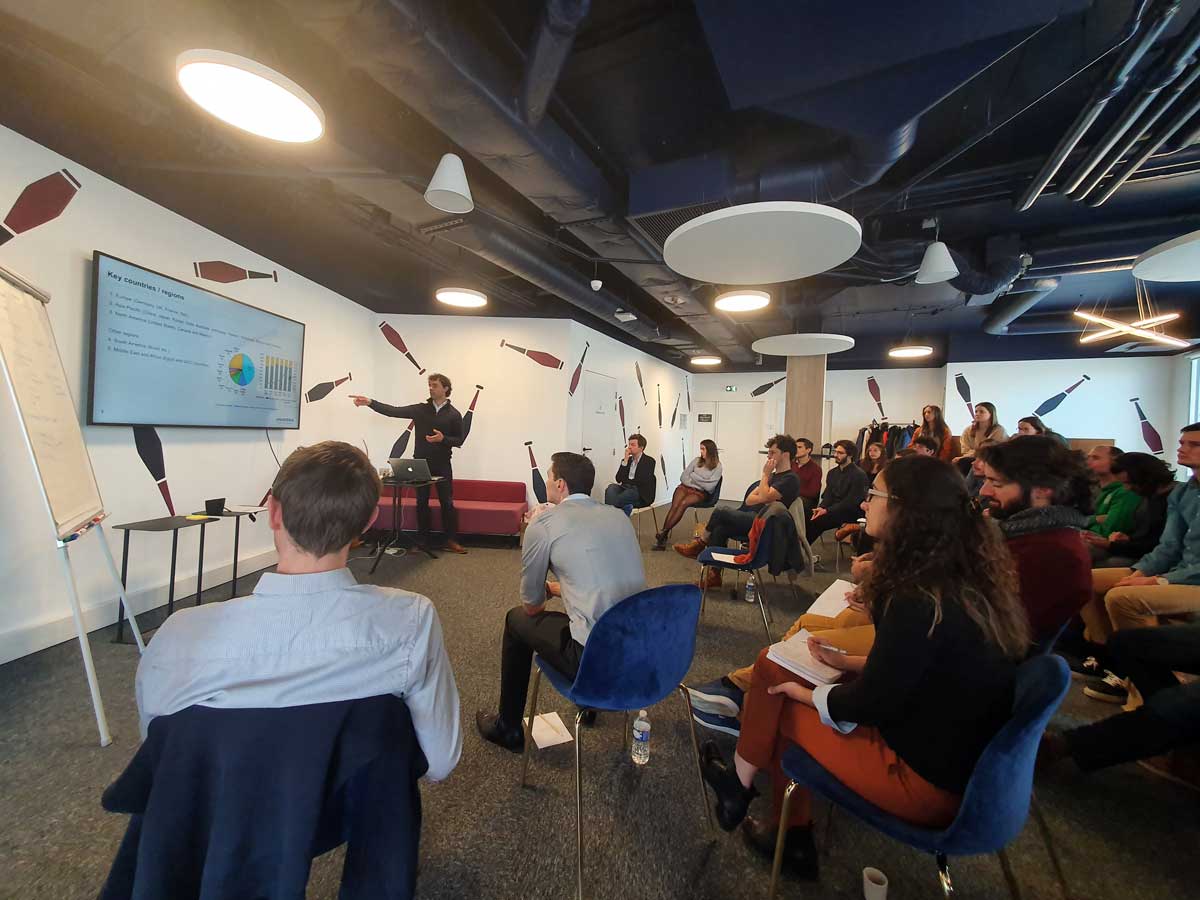 The value we bring
It is still rare to find a 'pure-player' engineering consultancy in offshore renewable energy. We combine that decade-long commitment, from the early days of renewable energy, with a wide variety of engineering expertise, to apply the best practice to overcome the most challenging technical hurdles facing our industry. Our experience gives us an in-depth understanding of the specific challenges impacting marine renewable energies and their potential to accelerate the global race to net-zero.
We work closely with clients and in project consortiums, often even within client teams embedded in their offices, to find engineering solutions, which will increase the profitability of our Client's projects while preserving the integrity of the systems through their life cycle. We understand that the commercial viability of an offshore renewable asset or farm relies on the cost-competitiveness of the asset in construction and operation.
Our services can be split into the following fields:
---
ABL Group
INNOSEA is part of ABL Group – the leading global independent energy and marine consultancy, working in energy and oceans to de-risk and drive the energy transition. ABL Group offers technical services across consulting & engineering, loss prevention and loss management to renewables, maritime and oil & gas markets worldwide.
With a global footprint spanning more than 300 locations, with 60 offices in 39 countries, as a group, we are able to provide a consistent, rapid and pragmatic response to support projects and assets of any size and type, across the world's marine landscape. We offer a global service with local expertise. #GlobalPartnerLocalExpert
ABL Group combines a number of specialist brands in the renewable energy sector, enabling us to provide cutting-edge support to renewable energy projects throughout their value chain: ABL, INNOSEA, OWC, East Point Geo, Longitude Engineering, and OSD-IMT.
As a group, we have supported more than 260 offshore wind farms worldwide, totalling over 150 GW of potential installed capacity. Our global reach
Contact us to find the relevant engineering consultant nearest to you and your project.