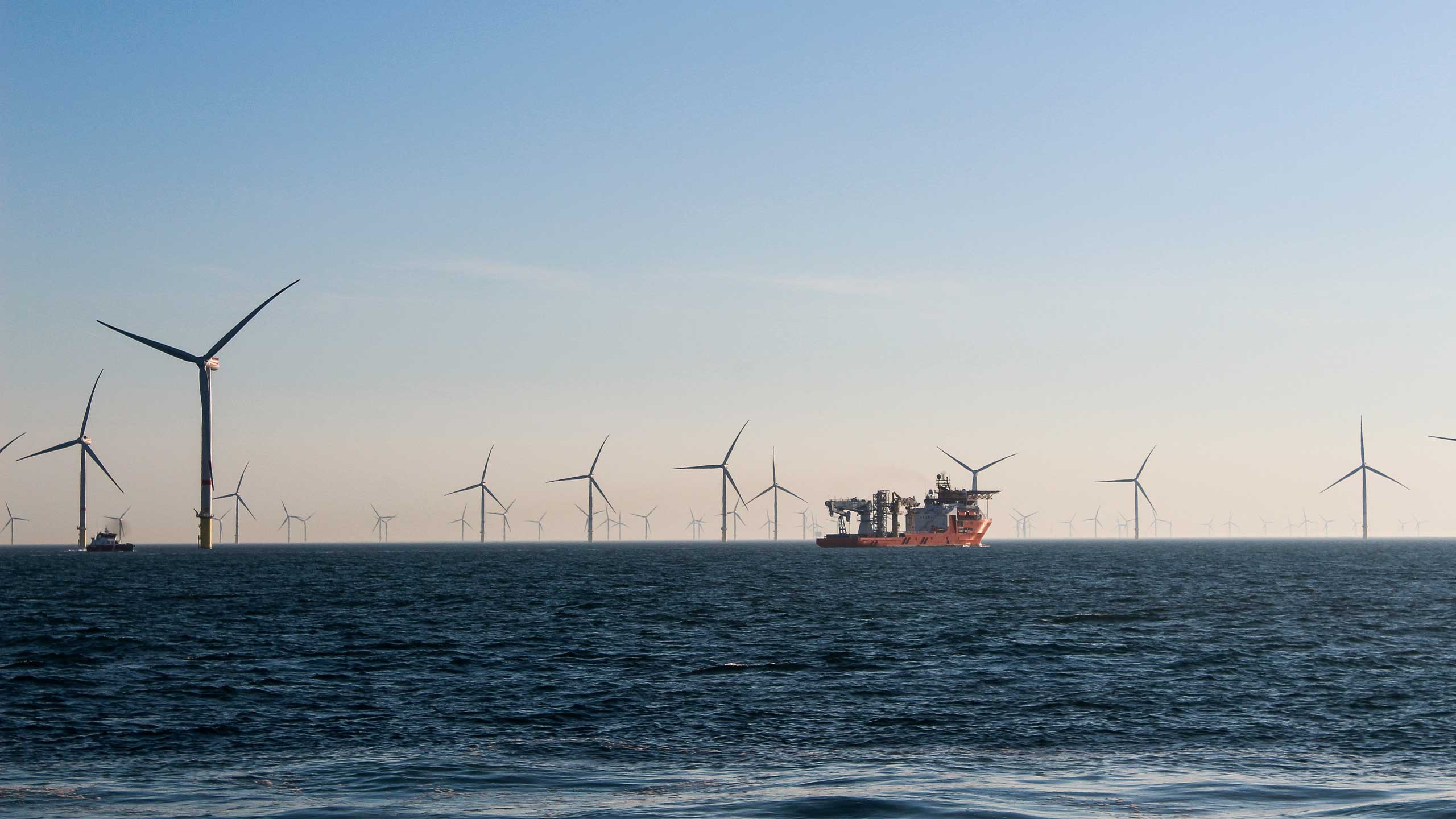 Wind Turbine Generator (WTG) Engineering
INNOSEA is a leading global specialist in wind turbine generator (WTG) engineering, emcompassing integrated loads analysis and foundation design for both fixed and floating offshore wind turbines. Our integrated service solution unlocks a turbine and foundation's complex load interactions, driving greater design certainty in developing a WTG that meets your project specifications.
We have a large team of multi-disciplined engineers specialising in this field, including:
Aerodynamics
Hydrodynamics
Structural engineering
Naval Architecture
Geotechnics
We blend scientific, numerical and modelling expertise with the above specialist capabilities, as well as a universal perspective of the offshore wind market, gained from our extensive project experience portfolio across more than 260 offshore wind farms worlwide.
Integrated Loads Assessments
We bring a dedicated team of 10 engineers from various disciplines to provide this specialised service.
Our work is to help our clients in developing their offshore wind projects with design certainty in the wind turbine generator (WTG) and foundation's structural integrity to support the WTG. By taking our multi-disciplined engineering approach with our global experience in offshore wind across an asset's development cycle, we evaluate the complex loads profile on the WTG and foundation, the system's subsequent response, and use this data to develop modelling with increased design maturity.
We provide Integrated loads assessment capabilities at several project stages: concept, FEED, detailed design, operations.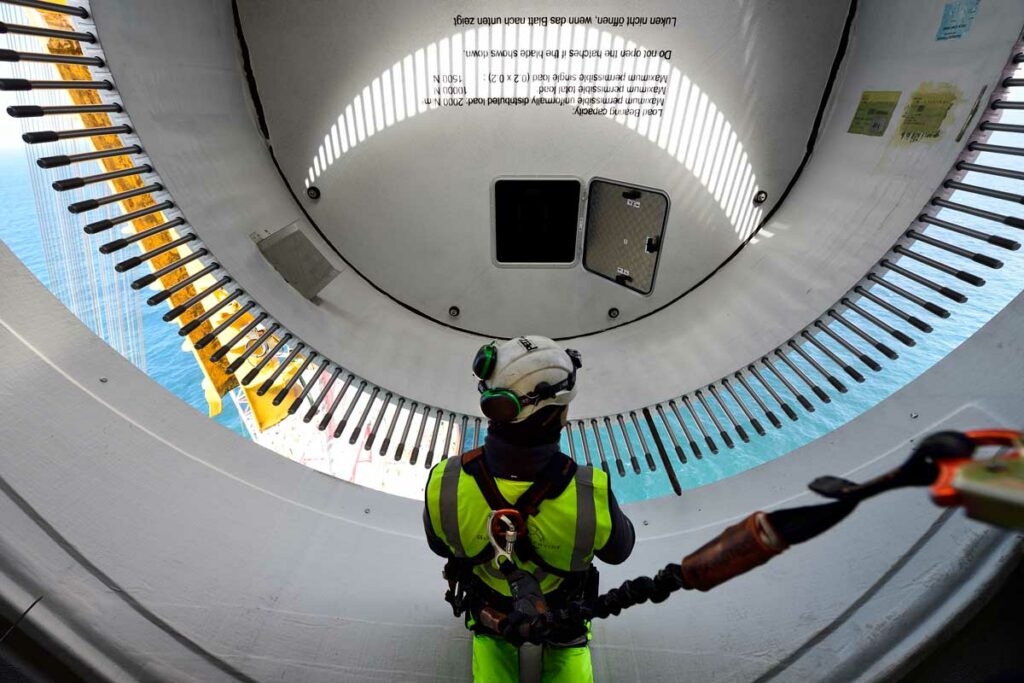 Capabilities we offer:
WTG & Foundation Modelling
Our experience in WTGs ranges from the industrial, such as GE, Adwen, Aerodyn, SGRE, to open-source and in-house WTG models, such as the development of 12MW and 15MW WTG models developed in the context of R&D projects.
We also work with modelling for various WTG foundations: monopiles, jackets, gravity-based, and floating. For monopiled foundations, we also provide hydrodynamic load calculations based on Morison Cd Cm or on-point loading time series.
Software and computation
Innosea has developed software tools for repeated loads assessment at pre-processing, processing and post-processing.
These tools have been developed to be highly configurable to meet the requirements of different projects, as well as to meet specific project delivery deadlines. They facilitate big data analysis across a wide range of load coefficients as well as efficient data visualisation and output, to inform the subsequent WTG and foundation design.
Foundation Design
As part of our comprehensive services in integrated loads analysis, we also provide expert service in foundation design for different WTG types and with experience across sites all over the world. Our dedicated team comprises more than 20 specialists, with experience across structural engineering, naval architecture, geotechnics, and hydrodynamics among other disciplines.
We work with mononpile, jacket, gravity-based and secondary structure design foundations.
Main analyses:
Foundation concept analysis
Primary structure design

Ultimate strength verification

Fatigue lifetime estimation

Secondary steel structure

Boal-lading design against ship impact

Internal and external platforms design

Interface with WTG supplier
Interface with the IA cable supplier
Lead contact:
Hélène Robic
Wind Turbine Loads Analysis Technical Lead
Our unique Integrated Loads Design Process
Foundation design and WTG integrated load analysis go hand-in-hand to support our clients throughout the development cycle of their offshore wind project, to deliver a concept and design, which fully evaluates the complex profile of environmental loads such as wind and wave conditions on offshore wind components, as well as the impacts on the components, and their subsequent interface with each other.
These studies are critical in delivering a concept and design which is suitable for the proposed offshore wind site.
During the operational lifecycle of an offshore wind farm, we also provide fatigue lifetime monitoring, working with sensor installation and WTG data analysis, to assess the lifetime viability of an asset. This approach is valuable for the justification of lifetime extensions.