Ocean Engineering Services
Ocean engineering was at the heart of Innosea's inception and remains as such in much of Innosea's work to this day. With a large multi-disciplinary team of naval architects, hydrodynamicists, ocean engineers, and marine engineers, Innosea has been supporting projects with engineering and design solutions for all types of subsea and semi-sub assets in a range of worldwide locations. We blend in-depth technical knowledge of ocean infrastructure with practical knowledge from experience across different territories and their unique environmental impacts around the world, to deliver optimised solutions that will withstand the test of time.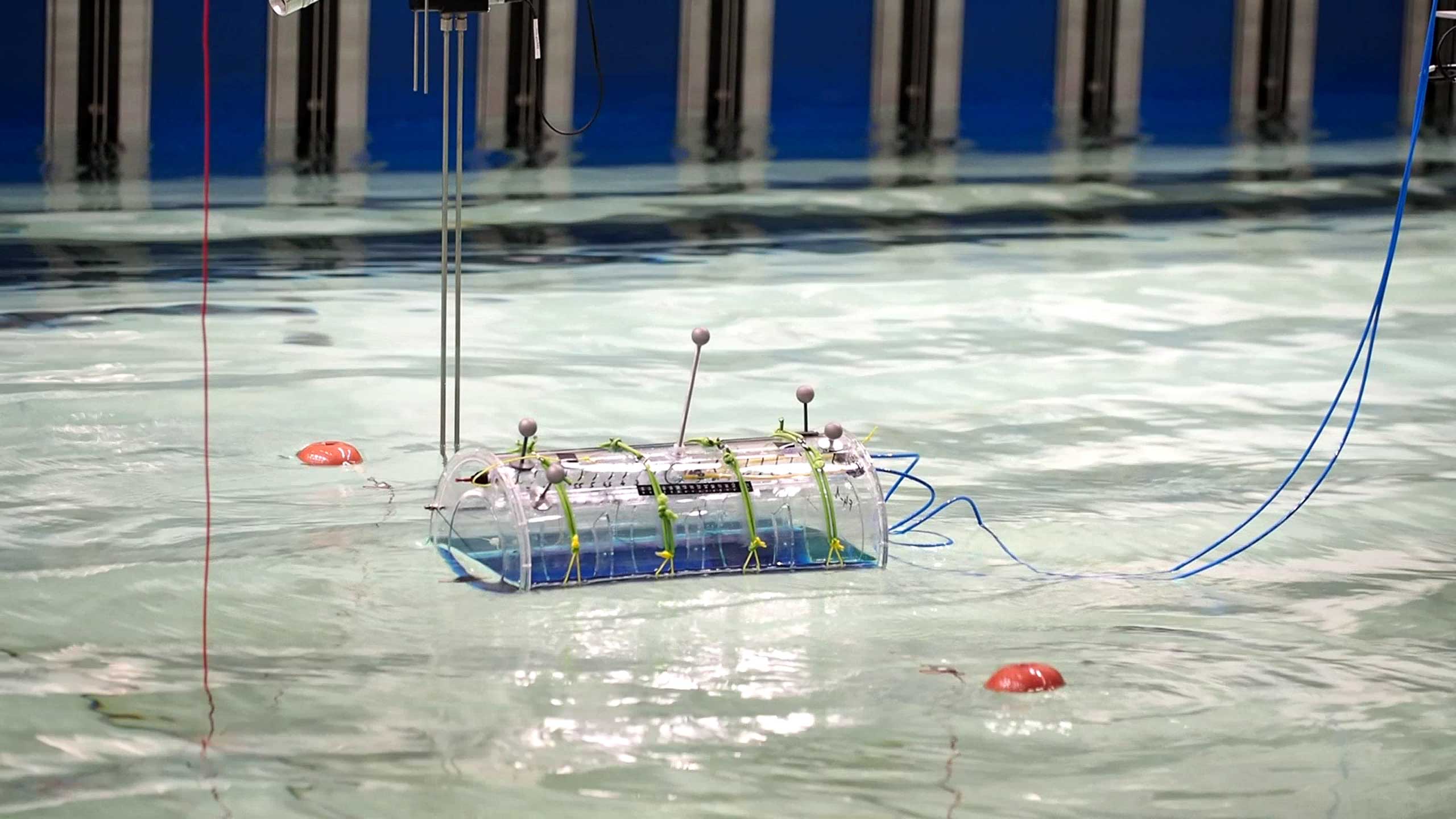 Cable and mooring design analysis
We have an in-depth understanding and knowledge of all types of subsea architecture, with significant experience in working with clients to optimise on their subsea designs, for improved performance, ease of installation and maintenance, and improved profitability.
We bring experience in both numerical and experimental approaches, as well as using dedicated software, both industry state of the art and in-house solvers to support innovative solutions in cables and mooring designs.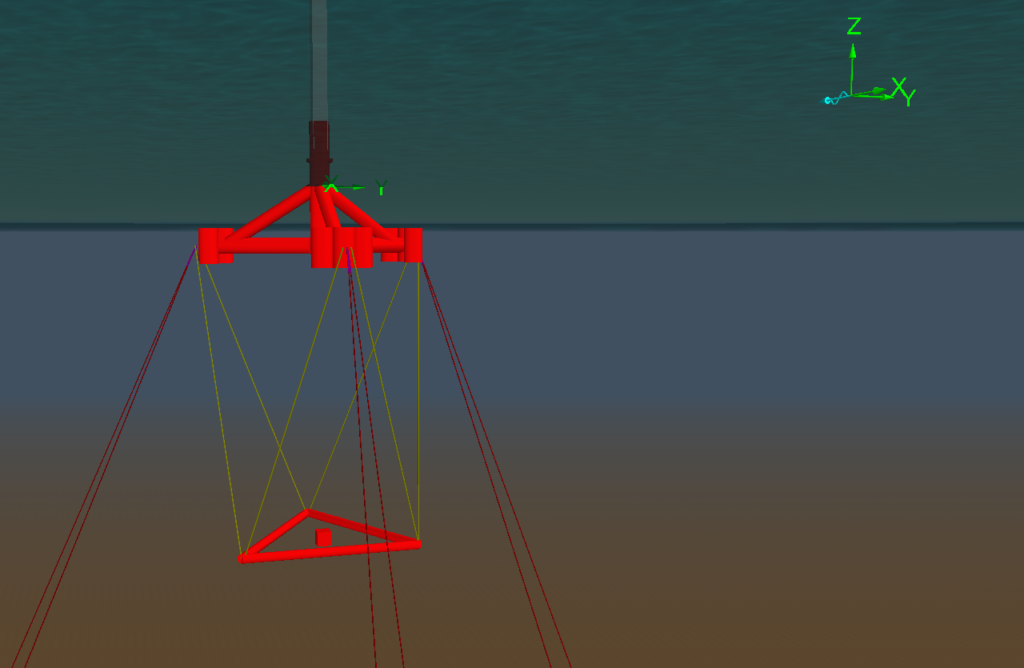 Cable route engineering: cable route selection, engineering, and mapping analysis
Cable configuration assessment: layout, buoyancy sizing, configuration anchoring requirements
Hydrodynamic coefficients assessment for dynamic riser
On-bottom cable stability: cable on-bottom analysis, design of stabilisation means, curvature and tension assessment
Static and dynamic simulations (Orcaflex / mooring and cable analyses and installation engineering): extreme analysis, interference analysis, fatigue analysis, load assessment, cable / floating interface design assessment, dynamic cable stability assessment
Mooring analysis: mooring and dynamic cable analysis, ULS, FLS, ALS, anchor design, coupled load assessment, CAD drawing capability
Hydrodynamic Analyses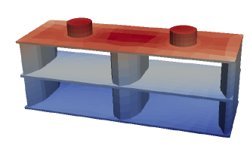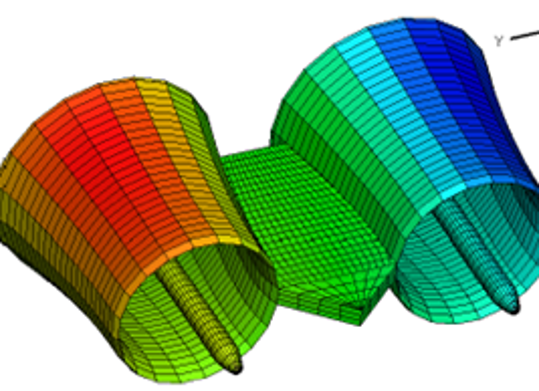 Innosea is very experienced in providing a range of hydrodynamic analytical services to support enhanced accuracy and performance and optimisation in designs for floating wind, wave and tidal energy solutions, floating solar, as well as other marine renewable energy technologies.
Our services include:
Compute hydrodynamic database with embedded flow code
Seakeeping analysis
Simulations of marine operations
Hydrodynamic coupling
Model testing: specification of experimental campaign, follow-up on experimental campaign, data analysis
Performance analysis of floating structures, dynamic subsea structures and more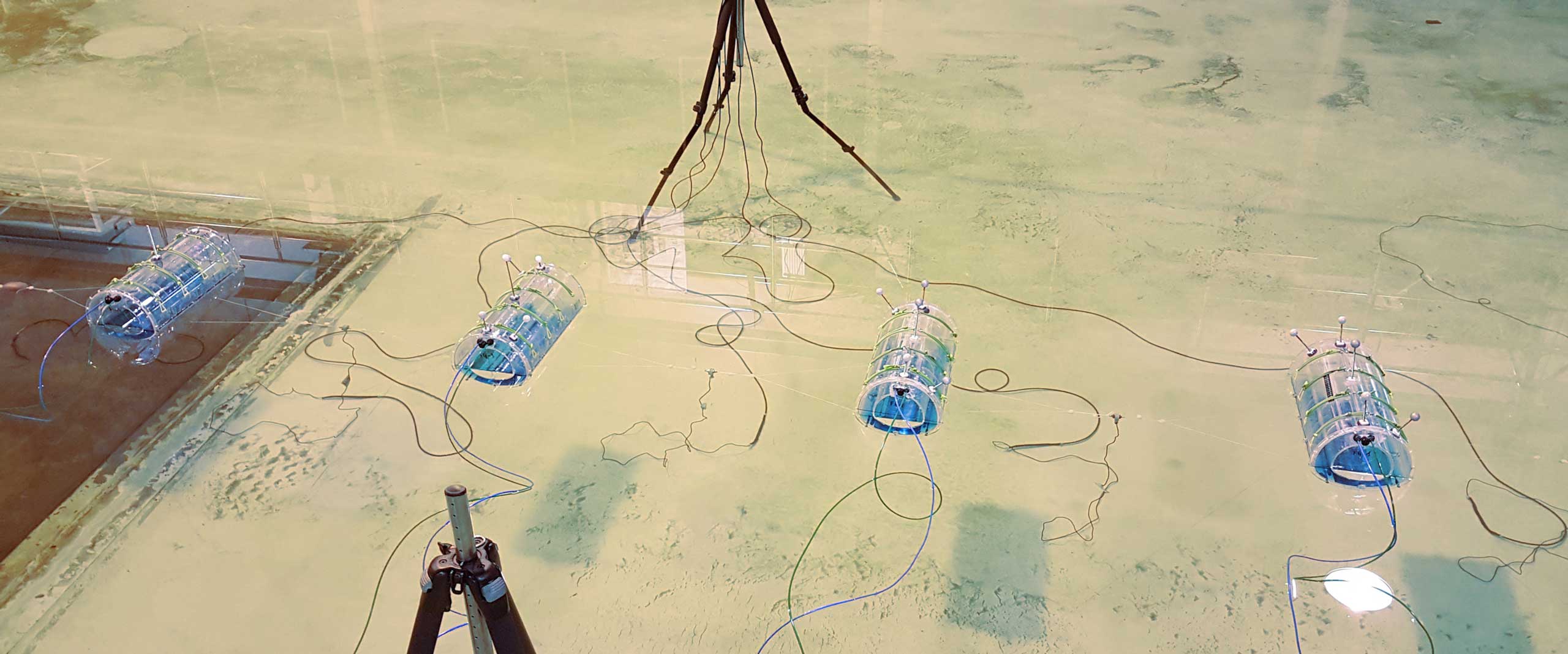 Tank Testing
Innosea has significant experience in the design and development of tank testing procedures to fit a specific project and its parameters, as well as the development of testing procedures in real-life conditions with demonstrator prototypes.
Tank or prototype testing is a critical step in the development phase of a design. With an overall objective to evaluate reactions of a prototype in conditions simulated to be as close as possible to those experienced at the designated offshore site, the results are used to calibrate future integrity and viability of an asset post-commissioning, and to identify design areas for amendment or change.
What would our scope typically look like:
Specification of testing campaign: wave tank selection, testing plan, acquisition, model scaling and design
Follow-up: live data processing, modification of experiment plan if needed
Data analysis: Comparison to numerical model results, numerical models calibration
Through our track-record of experience, we are well-acquainted with a number of leading wave basin and tank testing environments, enabling us to help you chose the correct facility for your prototype or project.
Wave and Tidal Energy
Wave and tidal energy is recognised for its huge potential, but also for the considerable threat still posed from hostile meteorological conditions to its infrastructure, and therefore the risk to its financial viability.
Innosea has long been a leading engineering partner in the R&D, development and design of wave and tidal energy concepts. Our multi-disciplinary expertise in ocean engineering, means we support with solutions for both the design of the principal infrastructure, as well as the installation infrastructure of a design concept.
Lead contact:
Quentin Trebaol
Ocean Engineering Technical Lead
Transportation & Installation (T&I) Engineering
All the above specialised engineering and analytical services can be applied as an integrated package or individually, to support the optimised engineering and design of T&I operations tailored to the given marine renewable energy technology and designated environment:
Loadout operations:
Preparation of ballasting procedures
Strength and stability assessment
Dynamic lift calculations
Transportation analyses:
Motions and green seas analysis
Seafastening design
Specification of transportation route and metocean studies
Strength and stability analysis
Installation analyses:
Orcaflex and MOSES simulations of installation operations
Vessel seakeeping and motions
Dynamic lifting etc.