Innosea secures jack-up analysis work for French offshore wind farm
Innosea – part of OWC, the renewable energy consultants – has been contracted by DEME to assess the operability of its Innovation jack-up vessel for the construction of France's Iles d'Yeu and Noirmoutier offshore wind farm.
The Iles d'Yeu and Noirmoutier offshore wind farm has a planned capacity of 496 MW and is situated across an area of 83 square kilometres, off the Vendée coast, at water depths between 19 and 36 metres. This offshore wind farm will supply nearly 800,000 people with electricity each year.
Innovation is DEME Group's heavy-lift DP2 jack-up offshore installation vessel. The vessel is 174.5 metres long, 42 metres wide, and equipped with a 1,500 tonnes crane.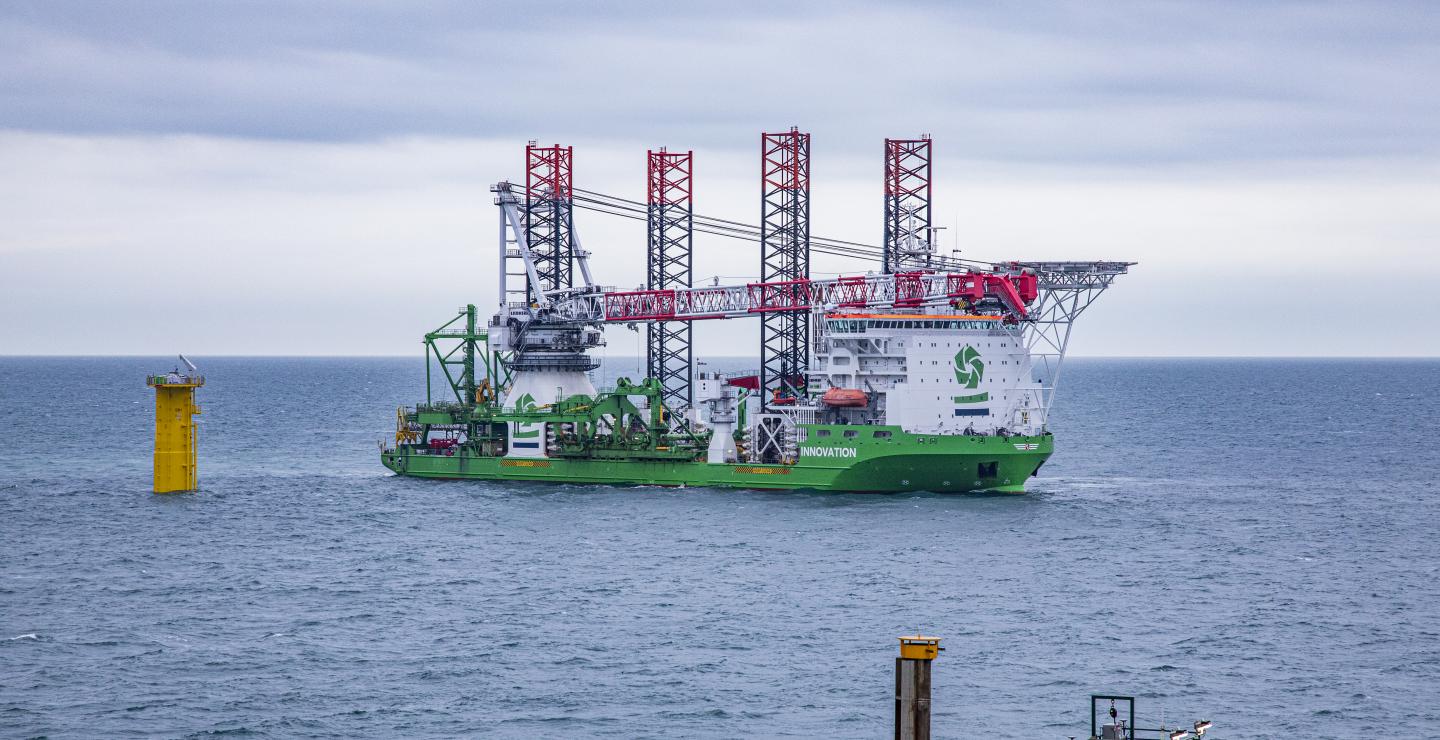 As part of its scope of work, Innosea will provide a range of advanced engineering analyses to support the jack-up vessel, including hydrodynamic and impact modelling using OrcaFlex and finite element analyses modelling for analysing stresses on the jack-up legs.
"Maximum operability of a jack-up vessel is key for securing the safe and timely installation of the monopile foundations on an offshore wind project. Detailed evaluation of the vessel's reactions to the environmental loads is therefore critical for early risk mitigation in the offshore construction programme, thereby adding value to the project and the windfarm's future bottom line."

Valentin Arramounet, Innosea's Project Manager
Innosea is part of the international renewable energy consultancy, OWC, and is wholly owned by Oslo-listed consultancy group ABL Group ASA. The group provides a wide range of engineering and consulting services to support jack-up and offshore construction vessels in the offshore wind market. Services include advanced analysis and simulations, technical studies and geoscience, jack-up vessel design conversion upgrades, marine operations and T&I engineering, jack-up surveys inspections and audits, DP trials and critical systems, and marine warranty survey.
---
Find out more about Innosea's engineering consultancy support for optimised jack-up operations as part of both T&I and O&M phases of a wind farm project: