Testing complete on HydroQuest Tidal Turbine Demonstrator, supported by Innosea
Hydroquest – the French turbine technology and renewable energy producer – recently announced the successful completion of two years of trial operations of its cutting-edge 1 MW tidal turbine demonstrator, designed with the support of Innosea, who worked on the detailed concept design for the prototype's tripod foundation.
Innosea – the engineering, advisory and R&D consultants in marine renewable energy, and part of AqualisBraemar LOC Group (ABL Group) – supported Hydroquest between 2016 and 2019 on the detailed design studies for the tripod design foundation which would support the demonstrator at the Paimpol-Brehat test site.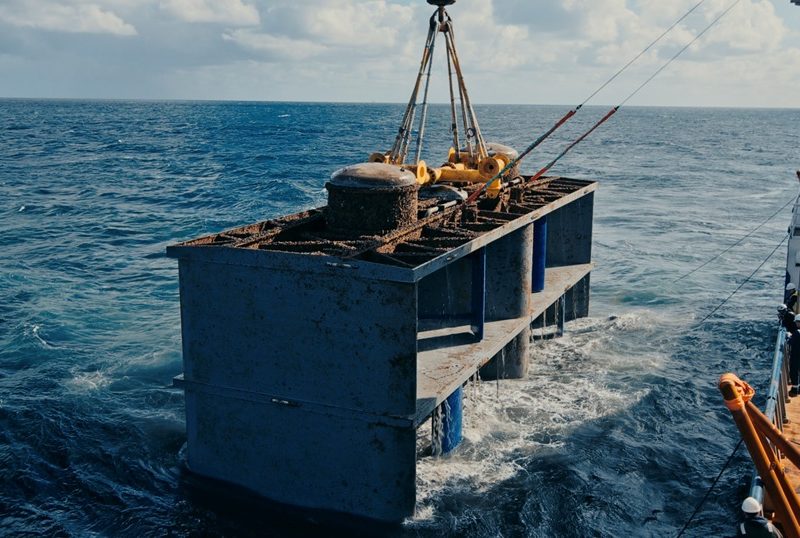 Innosea also provided an estimation of hydrodynamic loads during the installation phases through numerical modelling and tank testing support.
Deployed in 2019 for testing, the prototype was initially planned for trials over the course of one year, but the schedule for testing was later extended to two years. This allowed Hydroquest to certify the power curve of the tidal machine and to provide its resilience, with an availability close to 90%.
The second year of testing was financed as part of the European TIGER project, "Tidal Stream Industry Energiser".
The data and results amassed from these trials will support HydroQuest's development of a next generation of tidal turbine, with now improved understanding of the marine tidal resource and environmental loads and impact on the model.
"Innosea was pleased to have worked with Hydroquest on what has culminated into a very successful project. The fact that the prototype had the resilience and structural integrity to continue operations a year beyond what was anticipated, allowed the project to gain significant and robust data regarding performance and reactions of the prototype – all of which will feed into the development of an even more efficient and high performance model for generating tidal energy."

Benoit Briere, Snr Project Manager, Innosea
Innosea as well as other companies across the wider ABL Group, including OWC, Longitude and ABL, has contributed to over 40 wave and tidal projects with a broad range of consulting and engineering services to support projects throughout conceptualisation and development.
---
Read the full press release on the completion of testing of the HydroQuest Tidal Turbine.