COSCO SHIPPING Heavy Industry appoints AqualisBraemar for Brazil-bound Knutsen DP2 shuttle tanker
COSCO SHIPPING Heavy Industry (Zhoushan) Co., Ltd has appointed energy and marine engineering consultancy AqualisBraemar to perform DP and BLS system FMEA on a shuttle tanker the Chinese shipyard is building for Norwegian shipowner Knutsen NYK Offshore Tankers.
Under the contract, AqualisBraemar will undertake DP (dynamic positioning) and Bow Loading Systems (BLS) failure mode and effects analysis (FMEA) for the DP2 shuttle tanker. The company has not disclosed the value of the contract.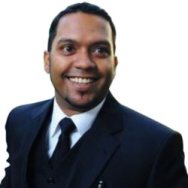 "We aim to assist our clients to operate and validate according to their units' specific industrial mission, either as drilling units, project and construction vessels, DSVs, accommodation units, shuttle tankers or OSVs. Whether identifying the critical activity mode or verifying the worst-case failure mode through an FME(C)A, AqualisBraemar aims to provide clients with independent technical reviews to enhance safe operations,"

Satheesh Prabhakaran, AqualisBraemar Singapore's DP Manager
The vessel in question is a DP2 shuttle tanker with expected delivery in 2022. The Knutsen NYK Offshore Tankers vessel will go on charter in Brazil following completion.
The Norwegian Knutsen Group is a fully integrated shipping company headquartered in Haugesund, Norway. Its subsidiary Knutsen NYK Offshore Tankers is responsible for owning and operating product tankers and ship management. Knutsen is the 2nd largest shuttle tanker operator in the world.
"Knutsen NYK Offshore Tankers has more than ten vessels that operate offshore Brazil. AqualisBraemar supports all these vessels with our DP services. It is a long-term relationship which we hope to extend to the Knutsen fleet worldwide, where possible, now that our global footprint has increased significantly following recent acquisition including LOC. It is important that we continue to provide and meet the very high standards that all our clients demand and have come to expect from us." adds Satheesh Prabhakaran.
AqualisBraemar's DP services encompass all aspects of the DP system, from initial design consulting, procedures and documentation, proving trials, audits, incident investigation, life extension studies, maintenance and management.
AqualisBraemar is part of Oslo-listed consultancy group AqualisBraemar LOC ASA.
---
For further information, please contact:
Endre Johansen, Corporate Communications AS
Telephone: +47 41 61 06 05
Email: endre.johansen@corpcom.no
About AqualisBraemar LOC ASA
AqualisBraemar LOC ASA (OSE: Aqua) offers independent adjusting, marine and offshore consultancy to the global renewables, maritime, oil and gas and power sectors. The group has offices in 39 countries worldwide. AqualisBraemar LOC ASA operates under seven brands: AqualisBraemar, LOC, OWC, Innosea, Longitude, JLA and ABL Yacht Services.